V

oice

i

nput

V

oice

o

utput

Lab

ViVoLab research group aims at producing transformative breakthroughs in fields ranging from speech technologies, language & audio processing, and applied machine learning.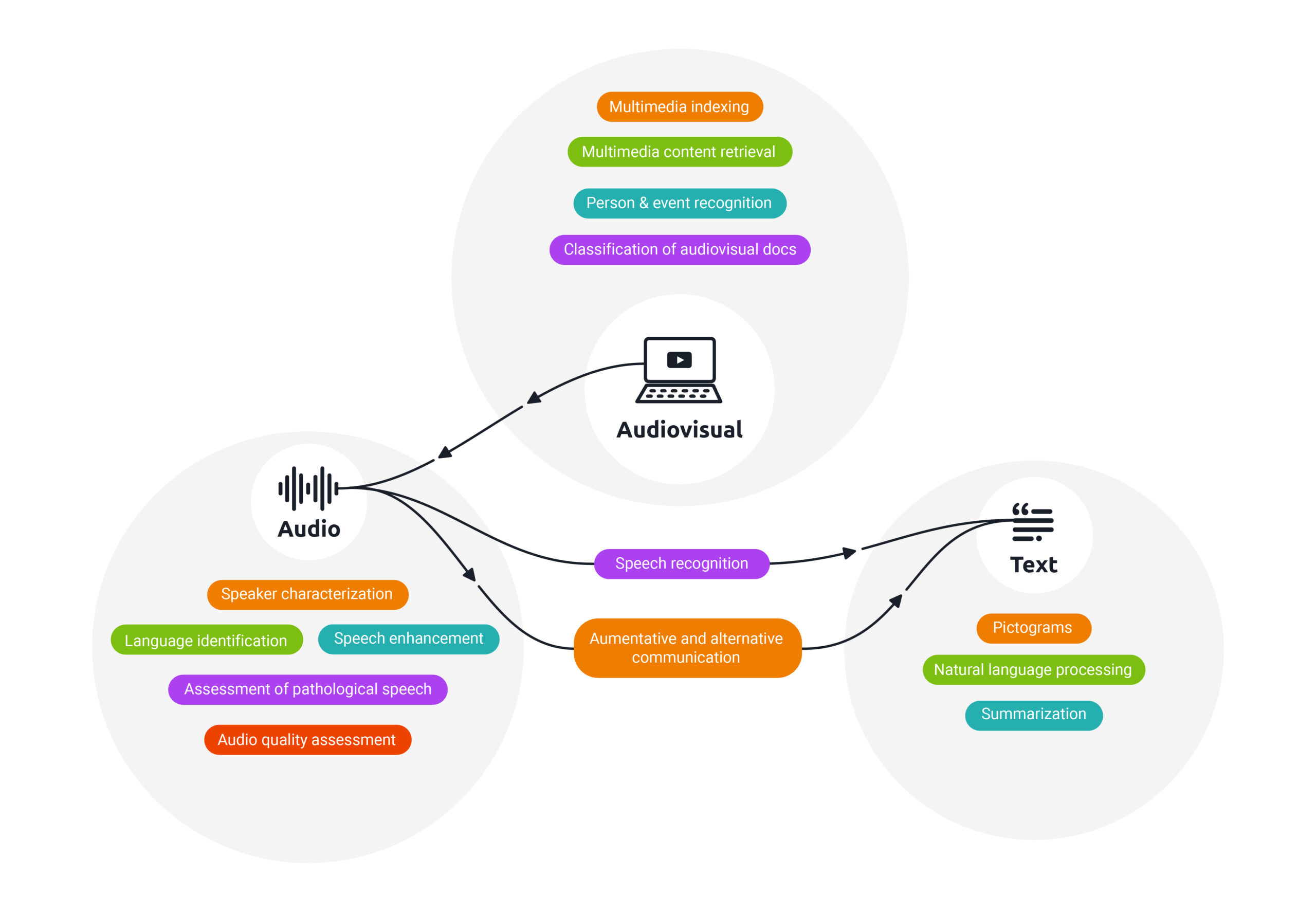 Our research vision is to drive the transfer of engineering knowledge created by our researchers to maximize social impact by developing partnerships with industry through the creation of new ventures, collaborations with corporations, and transfer of  technologies.
Training researchers is another of the key elements of our work. We also hold a large experience in this area, with several PhD thesis successfully defended in the last 20 years. Former ViVoLab students are now senior scientists in different positions both in academia and industry.